I get terrible period-related cramps, and worse still, I deal with stomach acid and ulcers regularly. Those two don't go well together each month when PMS rears its ugly head and all I want is to pop an ibuprofen to kill the pain, or at least alleviate it a little bit. Unfortunately, I can't take many common pain killers because of my stomach problems, so naturally I've sought out some more, well, natural options for menstrual relief.
Cannabis has plenty of medical benefits, so the idea of combining the plant with herbs and oils to approach the pain and discomfort those who have periods are all too familiar with is a no-brainer. Unfortunately, some (but not all!) of the products out there are not available for purchase in states where marijuana is not legalized. Luckily, products like CBD oil contain extremely low levels of THC, the chemical compound in cannabis that results in the "high" associated with weed, and therefore can be purchased without a medical marijuana card and/or if you don't live a state like California and Colorado where weed is legalized. Of course, with any medical product, you should always consult with your doctor before using since everyone's bodies are different.
We've rounded up products from tinctures and bath soaks to rubs and oils that are believed to help with cramps and other menstrual-cycle-related symptoms, so if you want to go a more natural route for pain relief, read on!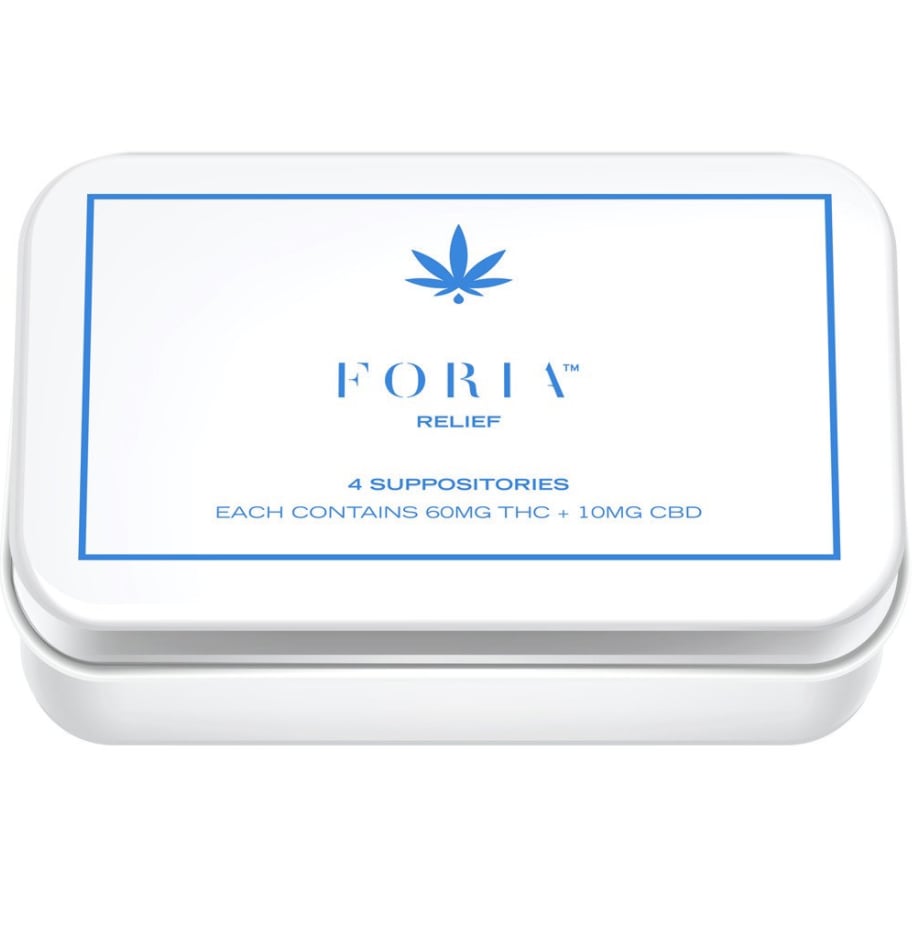 1 Foria Relief Vaginal Suppositories
Foria Relief Vaginal Suppositories ($35, originally $44 for a four-pack) are designed specifically with menstrual pain relief in mind. The site says the products have been "carefully crafted using a delivery system intended to maximize the muscle relaxing and pain relieving properties of cannabis without inducing a psychotropic 'high.'" A single serving contains 60 mg of THC and 10mg of CBD, and the suppositories are inserted into the vagina — weed tampons, if you will — so that the medicinal properties are to delivered "to where [they are] needed most."
I've already tested out Foria's sexual enhancement product (many, many times) with much success, and reviews on the site about the product are overall extremely positive. "Painkillers don't work for me, but this does!" one says, and "Life saver," says another.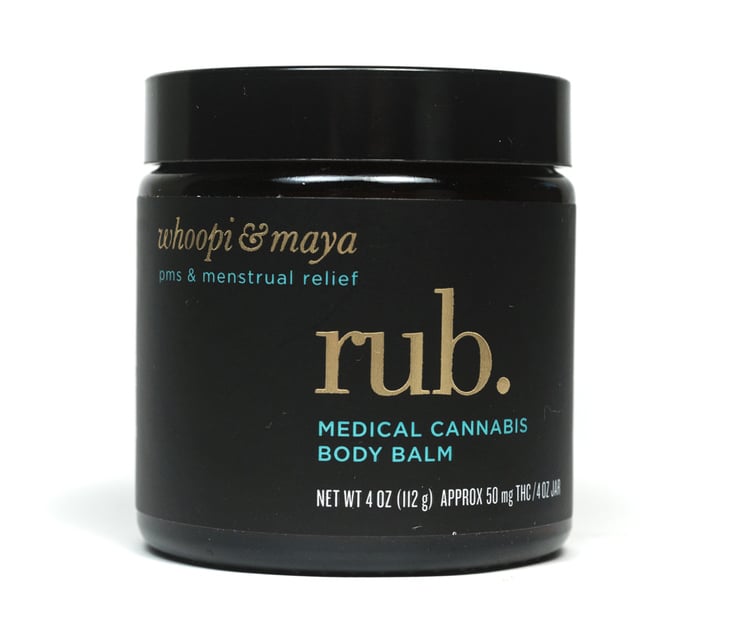 2 Whoopi & Maya's Medical Cannabis Rub
Whoopi Goldberg and Maya Synergy designed an entire line of cannabis products with women's health and wellness in mind, specifically relief from menstrual pain. The Medical Cannabis Rub (price not listed) is a topical blend of herbs and health beneficial ingredients.
"The CB1 and CB2 receptors located within the skin epidermis gratefully absorb the sun grown cannabinoids, and receive valuable support and assistance from the cannabis plant when applied topically," says the site. The rub contains a beeswax base and blend of skin-nourishing oils, and the salve is chemical-free. "We have supported cannabis, an analgesic, with other analgesic herbs and essential oils to relax uterine cramping and relieve sore joints and back pain."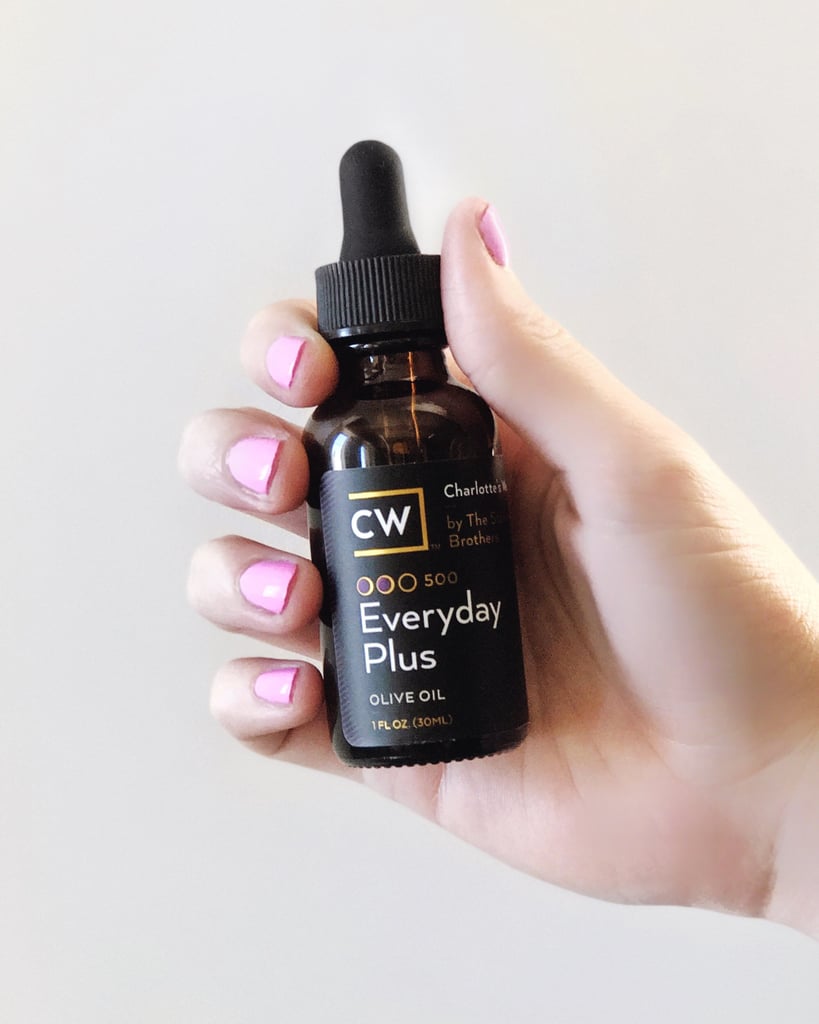 3 CBD Oil
Charlotte's Web Everyday Plus CBD oil ($75-$189) is "a whole plant hemp extract containing the entire range of US Government-patented cannabinoids." It is classified as hemp and contains 0.3 percent or less of THC (the element of weed that gets you high), so it's legal to ship to all 50 states.
A POPSUGAR Fitness editor experimented with the oil in order to help with her anxiety with positive results. CBD oil also can relieve pain and inflammation and reduce symptoms associated with PMS.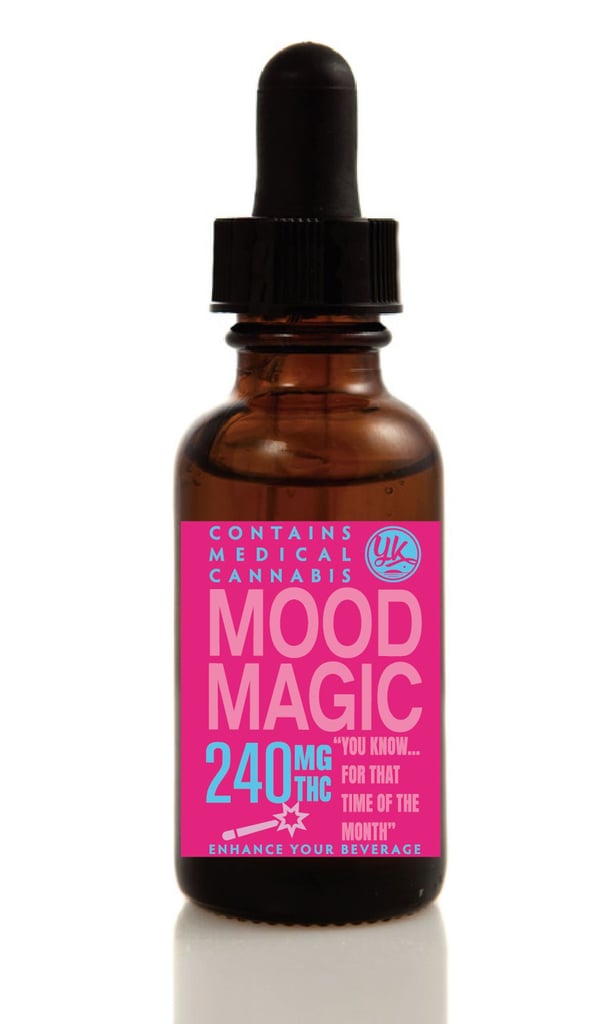 4 Yummi Karma Mood Magic Tincture
Mood Magic Tincture (price not listed) is described as being for "that time of the month." The tincture — made of MCT oil, eleuthero extract, dandelion root extract, raspberry leaf extract, maca root extract, damiana extract, and cannabis — combines cannabis with herbs in order to "promote uterine health, mood elevation, and all the symptoms that comes from Aunt Flo."
 5 Whoopi & Maya's Medical Cannabis Soak
Another product from Whoopi & Maya's line, the Medical Cannabis Soak (price not listed), combines the health benefits of an Epsom salt bath with the natural medicinal benefits of cannabis. "When Epsom salts are combined with cannabis, skin-nourishing oils, and therapeutic-grade essential oils, they are even more powerful," the site says. "The medical cannabis that has been infused in [the soak] promotes a state of deep relaxation and offers relief from the aches, pains, and cramping associated with the menstrual cycle."