Snapchat's New Web Tool Makes It Easy for Everyone to Create Their Own Location Filters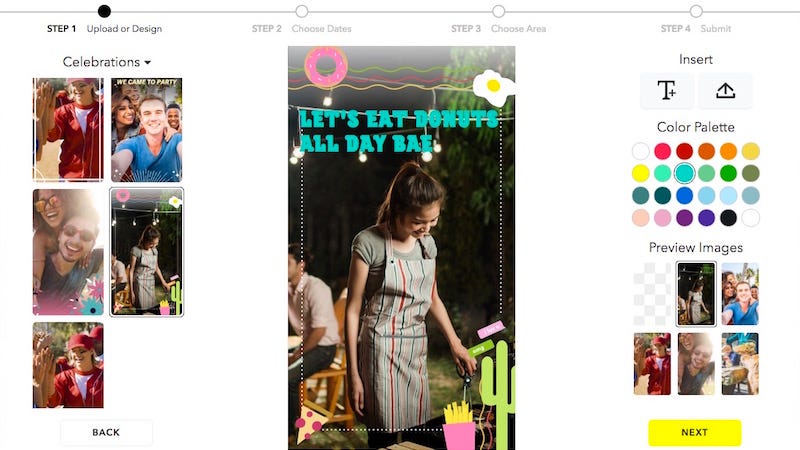 One of the better features in Snapchat is the often goofy geofilters that pop up when you're making a snap from a specific location. Today, Snapchat's making it easy to make your own filters for special events. Provided you don't mind shelling out a few bucks, that is.
The new template allows you to easily set up a filter for weddings, birthdays, and other celebrations. If you want, you can also upload your own images, but the web tool makes it so pretty much anyone can create a filter on the fly. Once you pick your design, you'll pick which dates you want the filter active, then outline an area where they'll be in effect. If it's a small area the size of a city block or so, you can create your filter for $5. It's a bit goofy, but could prove fun for parties and weddings.
On-Demand Geofilters | Snapchat via The Verge